Our system
How to use / How to meet / How to play / Payment / Cancellation policy
Select your favorite Japanese shemale escort
Choose your date and service course (In-call or out-call, how long, etc)
Then e-mail us to reserve your Japanese shemale escort
Finally, you'll receive an e-mail from us that will inform you if she's available or not
In case of a delivery service course, please e-mail us your hotel's room number or your address.
If you choose our private room service course, we'll send you an e-mail prior to the meeting and we'll inform you the arranged time and place to meet.
Please pay the charges to the shemale escort
You can enjoy talking and cuddling tenderly with her But please refrain from kissing before having brushed your teeth and cleaned your mouth
Please brush your teeth and gargle with the mouth wash then take a shower with your shemale escort
Have fun!
(But please do not violate our regulations)
In case you shower again at the end, please make use of it before the service time is over
in-call service (private room)
60 minutes
20000 yen

90 minutes
23000 yen

120 minutes
26000 yen

Over Night
50000 yen

out-call service (delivery, excluding Transportation fee)
60 minutes
20000 yen

90 minutes
25000 yen

120 minutes
28000 yen

Over Night
46000 yen

Please be aware that after you've made a reservation, there might be penalties if you cancel.
The penalties are as follow :
・Free of charge if you cancel at least 3 days before the reservation date.
・More or less 3000 yens, depending on your course, if you cancel 2 days before the reservation date.
・50% of the total amount of the course if you cancel 1 day before the reservation date.
・Full amount of your course if you cancel the same day as your reservation date. Also, If you're late of over 15mins, this will be considered as a no show and you'll also be charged the full amount penalty.
what's new!!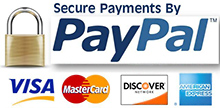 You can pay through Paypal